Summary of the Kings' last game: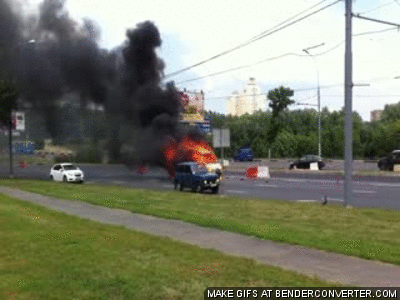 Things could be going better.
But never count out the Kings! Right? Sure. However at this point they are going to need someone to blow it, and it will likely have to be within their own division. Yeah, yeah, I know there's the wild card, but let's keep things straightforward right now. So who's it going to be help Los Angeles into the playoffs?
Anaheim Ducks, currently 21 points ahead
Okay, Anaheim is going to the playoffs. Way to go Bruce Boudreau. You're a real legend. Even if the Kings win twenty games of those they have left, Anaheim could still basically sleepwalk and stay in ahead. Which they probably won't do. Not like this is the second round of the playoffs or anything, so Bruce has got this.
CHANCES OF BLOWING IT: Not yet at least
San Jose Sharks, currently 9 points ahead
The Sharks looked like dog crap for a good chunk of this season, but have recently looked competent. Still, if there is a team that I could count on to completely go into a tailspin allowing the Kings to keep on succeeding, it's the good ol' Sharks. Then again, the leadership of John Scott has proven to be the magic touch that the gutless, heartless Sharks have needed.
CHANCES OF BLOWING IT: They blew it in the second round to the Kings in 2013, and blew it even worse in the first round last season. Time to step it up Sharks! Don't let me down.
Calgary Flames, currently 7 points ahead
Despite every indication that they were supposed to be bad, the Flames haven't been that. They've always had the Kings' number for whatever reason lately. Though to be fair, you could say that about everyone else this season regarding the Kings. The Flames have two very good defensemen, and a rookie who is doing all the heavy lifting. The rest of the roster is made up of castoffs, some of which are actually good (Jiri Hudler), and some who are from the Toronto Maple Leafs.
CHANCES OF BLOWING IT: If the universe starts making sense, the Flames will crash. Or Brian Burke keeps offering up sacrifices to Satan to buy wins.
Vancouver Canucks, 5 points ahead
The Kings still have three games to play against Vancouver, and recently they're a nice slump buster for them. The Canucks are, and this putting it nicely, are about as deep as a puddle of piss in a men's public bathroom. This is a team actively relying on Anaheim's, Los Angeles', and Florida's spare parts. Nick Bonino, Linden Vey, Brad Richardson, Shawn Matthias, Zach Kassian and whatever a Bo Horvat is make up their offensive depth. At least they are on a NHL roster at least *cough*MikeRichards*cough*. If the Kings make the playoffs over Vancouver, they should send Luca Sbisa a fruit basket for even existing.
I don't know who in the locker room Darryl Sutter decided to whip with a rubber hose between Tyler Toffoli and Jake Muzzin for their late game heroic fuck ups. Please, Evander Kane, come to L.A. They need you. I need you.
Prediction: It doesn't matter who blows it because the Kings can't win. Lose 4-3. Goals by Gaborik, King, and Martinez.